Design your own Christmas party with Gobo!
Organizing Christmas events and parties is a big deal every year, and ready the things you'll need in advance will play an important role in coming party.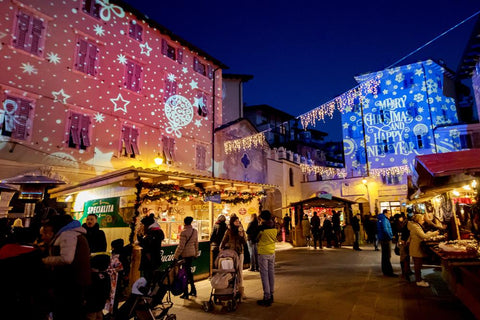 The photo shows our colleagues from Germany installed the Outdoor 400W Rotating Gobo Projector and one-color Gobo for the Christmas event to project into the wall of building. This is very colorful and stunning for the local event! You could custom your own gobo design in the way you like and you could used it into other events and only switch the gobo. Constantly updating your projection image which will not require high costs.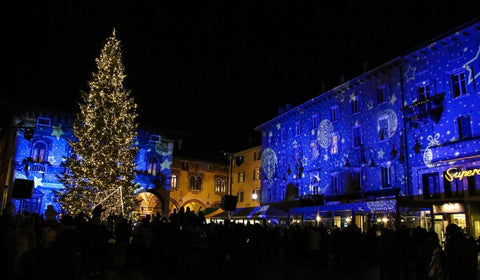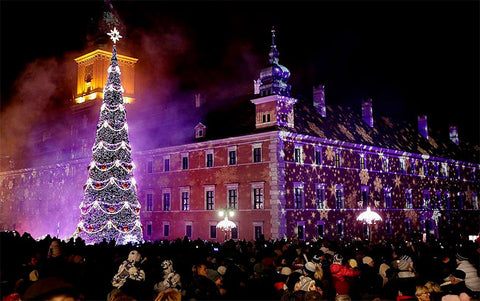 The most popular Christmas gobo we sell are snowflakes. Snowflake gobos are a great way to imply Christmas without being too in your face or obviously. This stylist also great for Christmas themed events when you don't know which gobo design you should choose.
We have several festive themed catalogue designs, check more detail through contact our custom service.