Using Gobos for your party!
When people think about wedding, party and event, the very first things come to their mind are: the food, the drinks, the venue, the music, etc.But don't forget that the lighting can be just as important or even more important than any those. The lighting always is one of the most underrated elements. But where should we start?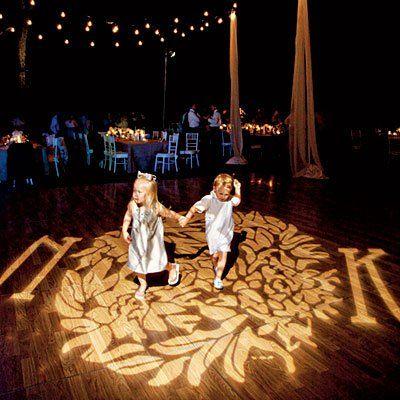 Let's start by understanding the technical terms of the different terms used when we talk about lighting. This way, whether you are preparing the venue yourself or subcontracting a lighting company you can be aware of some of the main elements that are part of wedding lighting.
Up-lighting: These are basically lights that are placed on the floor and shine up the walls in various colors, creating the ambience in the room. Whether the reception is in a restaurant, ballroom or open space, up-lighting is a great way to add color and character to the space.
Gobo Projection: The custom gobo refer to your design is a great way to personalize your wedding. The gobo can project the names of the bride and groom and their wedding date on the dance floor or the wall for example. A pattern can also be projected using a gobo projector to create a specific texture in the venue like for
We at Hiliting Gobo Projector  in creating metal gobos. If you're looking for customizable wedding gobos, you can always contact us if you have any questions regarding gobos at  https://www.hiliting.com/pages/contact